Tuminds Social Media is considered one of the first organisations in Scotland to have realised the business potential of social media.
Rene and Pamela Looper sell the successful hotel business that they have built up over the previous seven years. One of the first hotels in the area to fully exploit the internet in order to generate bookings, they notice an interest from others in learning about their online experience. Ready for a new challenge, they sell the hotel and Tuminds is born.
Tuminds' reputation for expertise in online marketing grows and the company's reach widens to include sectors outside of the tourism and hospitality industry. At the same time social media platforms take off in the USA and Rene and Pam realise the potential benefits of social media for business use.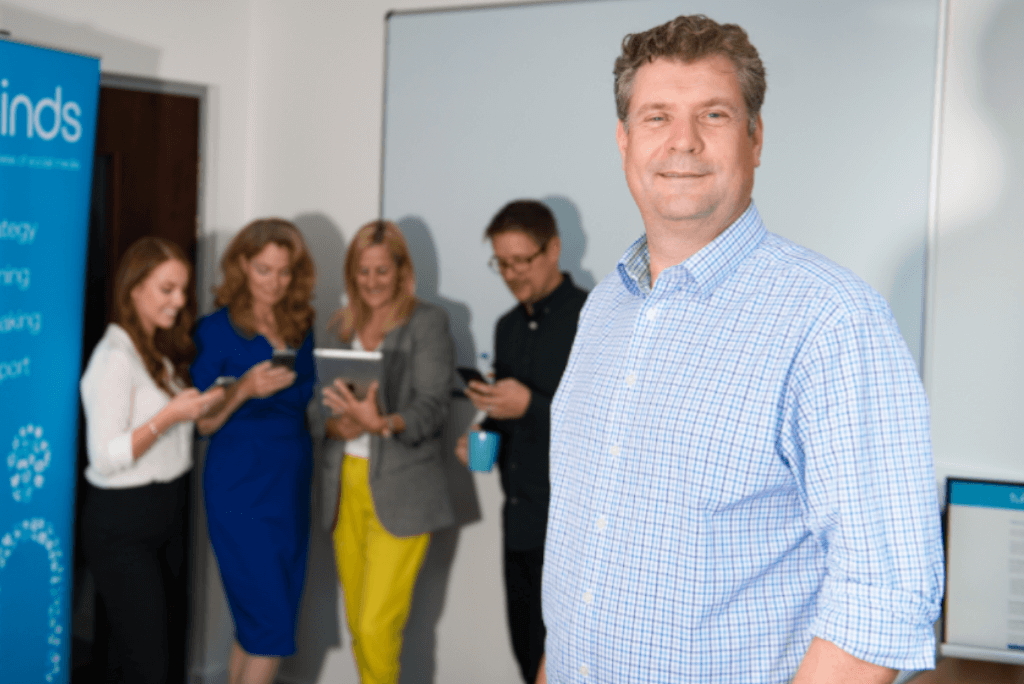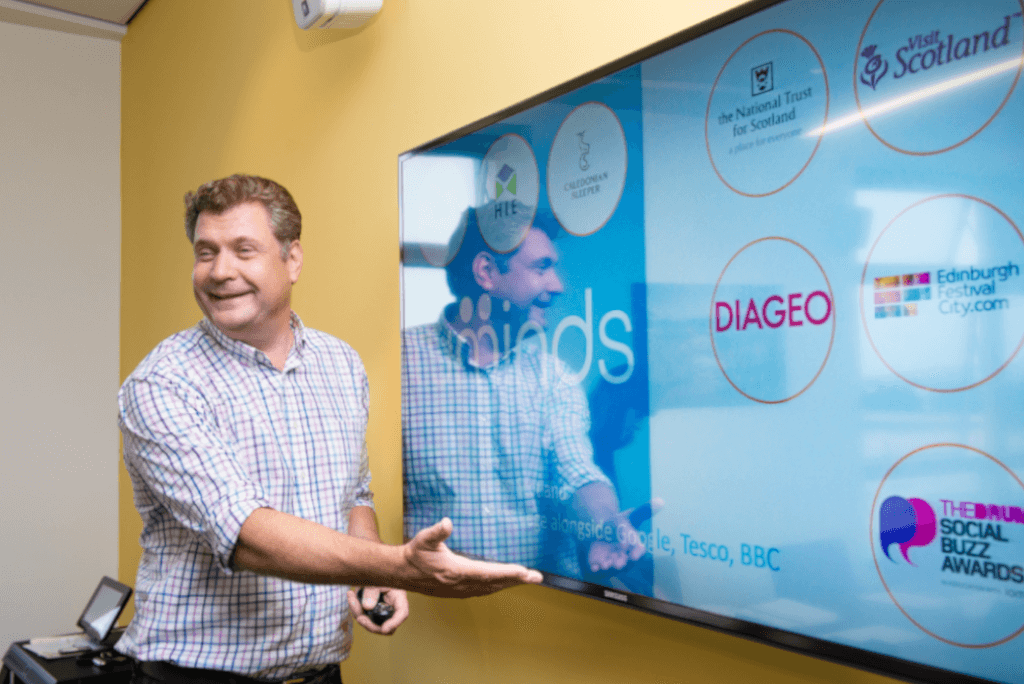 Rene is asked to sit on the judging panel at the Social Buzz Awards, after being voted as the expert that social media users would most like to see on the panel. He organises the first #TweetUp in Inverness – a gathering of like-minded individuals passionate about Twitter. He accepts a position as Tourism Executive for the Moray Tourism Development Group.
As social media becomes more widely used and understood, Tuminds' focus changes from raising awareness and promoting the benefits of social media to training businesses in how to effectively manage their online presence and measure success.
In 2012 Tuminds employs its first member of staff, Sheila Endersby.
In 2014 Tuminds moves office…twice! Rene becomes a Hootsuite Ambassador and takes on bigger clients such as CIM, School for Social Entrepreneurs Scotland and Hillcrest Housing Association. Tuminds now has three full-time employees.
Why the name Tuminds? Rene and Pam wanted a short, catchy, unique and easily identifiable name. It needed to communicate the connections fostered by social media and the nature of the company's formation – a fusion of the founders' minds. Though 'Two Minds' was taken, they altered the spelling and retained the pronunciation to form Tuminds Social Media.