Drive organic traffic and boost your online visibility
Do you want to increase your visibility on websites like Google and Bing, and drive more organic traffic to your site? With our comprehensive SEO training, you'll gain the knowledge and skills to enhance your website's performance, outrank your competition and attract valuable visitors.
At Tuminds, we believe in delivering practical and results-oriented SEO training that equips you with the tools to succeed. Our SEO training course is designed to cater to individuals and businesses at all levels of experience, from beginners looking to establish a solid foundation to seasoned professionals aiming to refine their skills and stay ahead of the curve.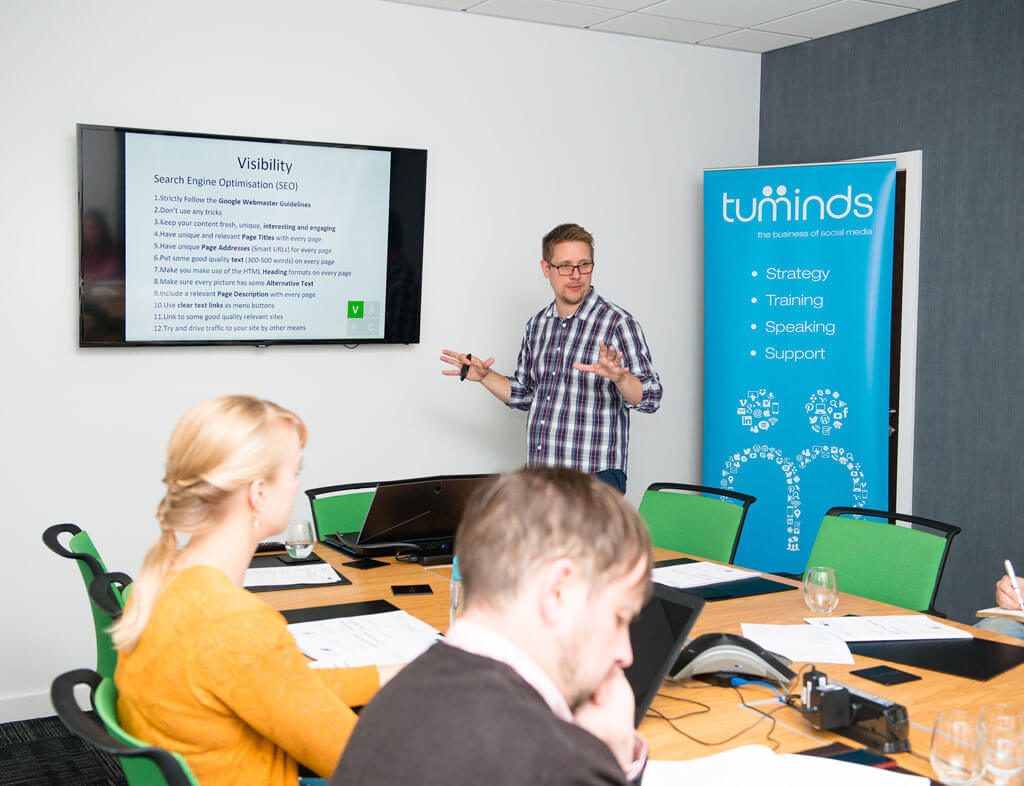 What the SEO course covers
Optimising your website for search engines
Understanding SEO fundamentals such as page optimisation and technical considerations
Actionable skills to run an effective SEO campaign
Researching keywords
SEO analytics and reporting
Why choose Tuminds for SEO training?
Through our comprehensive training course, you'll gain insider insights, hands-on experience and the latest industry techniques to enhance your online visibility, attract organic traffic and stay ahead of the competition.
Learn from industry professionals with a deep understanding of SEO and its ever-evolving landscape.
Our training is focused on real-world applications, equipping you with actionable strategies to implement immediately.
We tailor the training to your specific needs, whether you're an individual or part of a team.
Gain access to our 30-day post-training support, where our experts are available to answer your questions and provide guidance.
How we can support your SEO journey
As well as our SEO training, we also provide managed SEO services including an SEO audit and monthly managed services.
Contact us today to learn more about both our SEO training and managed services and which is best for your needs.