Digital Coaching and Support Plan
We can help marketing managers improve all aspects of their digital activity, increase their confidence and save valuable time.
We understand what it's like for digital marketing managers – you're busy running social media accounts, coming up with content ideas, trying to stay up to date with the latest news and trends, plus thinking about all the other jobs on your to-do list, from email campaigns to SEO. It can be overwhelming, confusing and time-consuming. Who do you turn to with questions or unexpected problems?
The trusted team at Tuminds can be a go-to for help, support and advice.
Our Digital Coaching and Support Plan is ideal for experienced marketing managers and those who have recently been moved into a digital marketing management role. We can help with a host of digital topics from improving your website performance to advising on your ad campaigns and ensuring that you are spending your budget effectively.
Our plan gives marketing managers up to four hours a month of support from our experienced team of digital marketing professionals, response to questions within 24 hours via email, phone or Zoom, monthly tips and updates, discount on our webinars and access to our customer portal.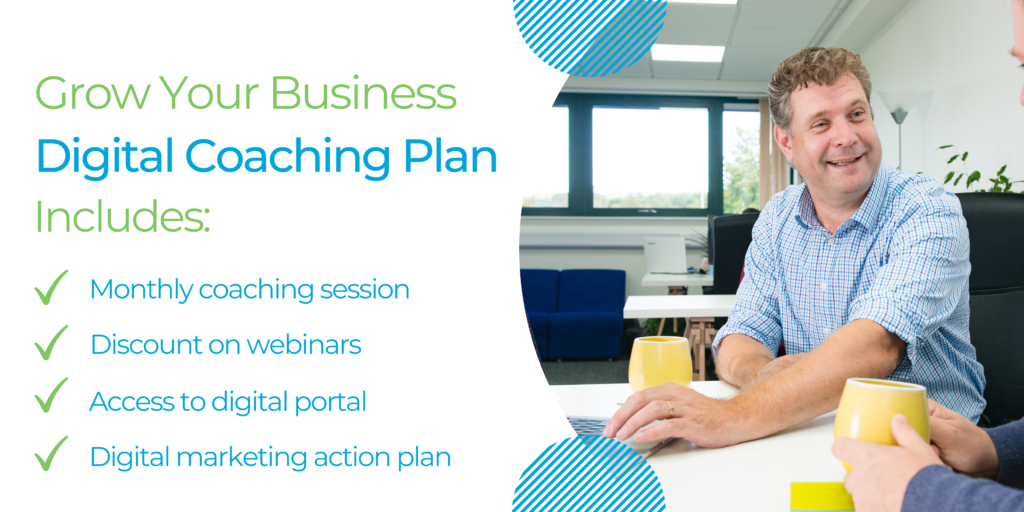 Our Digital Coaching and Support Plan starts from £595 per month.
Not the right plan for you? Look at our alternative solutions or book a call with us using the button below to discuss your specific requirements.