---
This half-day workshop will show delegates how social media marketing can help businesses and organisations to increase brand awareness, generate more leads and increase sales. We will look at how Facebook, Twitter, Instagram and LinkedIn can be used to grow a community and brand advocates around their organisation.
This event is in partnership with Aberdeen & Grampian Chamber of Commerce.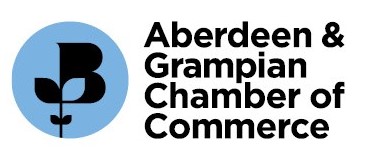 If this course is of interest but the date doesn't work for you, contact [email protected] and we'll try and accommodate your needs.
What will you learn?
• How to create and optimise your social media presence
• How to reach your target audience
• The best type of content to share and optimal times to post
• Social media etiquette and best practices
• Manage your time on social media
• Manage your online reputation
• Platforms featured: Facebook/Twitter/Instagram/LinkedIn
Organisational Impact
• A more effective online presence
• Minimise time spent on social media
• Increased PR and brand awareness
• Increased website traffic
Who is it for?
The importance of being able to communicate with customers and other stakeholders via social media, is crucial for the on-going success of any organisation. This course will benefit anyone who is actively seeking to gain a deeper insight into how social media can be used to benefit the organisation. Ideal for people who are just starting out and business leaders that would like to know more about how social media can be used to grow brand awareness and sales.
• Start-up businesses
• Marketing managers
• Business owners/CEO's
• Operation directors/managers