Digital marketing courses tailored to address digital business needs and skills gaps
The Tuminds Digital Business School is new for 2019, delivering leading-edge digital skills training with a series of 5-day masterclasses as well as a range of half and full day digital marketing courses.

The courses all focus on real training benefits, ensuring candidates leave the courses with genuinely effective skills.
5-Day Professional Digital Marketing Course
The Professional Digital Marketing Course has been created specifically to address digital needs and skills gaps for marketing professionals, digital marketers and small business owners. The course delivers the tools needed to meet the challenges of the economy today and tomorrow.
This practical course, packed with up-to-date tools, industry trends and practical insights, is made up of 5 masterclasses:
Mastering Google and Social Media Advertising
Creating Engaging Visual Content
LinkedIn for B2B Marketeers
Digital Growth Strategies
Improve Your Ranking on Google with Search Engine Optimisation
Delegates can choose to attend the full 5-day digital marketing course to immerse themselves in intensive learning or select the masterclasses that meet their specific needs.
Dates for the next Professional Digital Marketing Course will be announced shortly.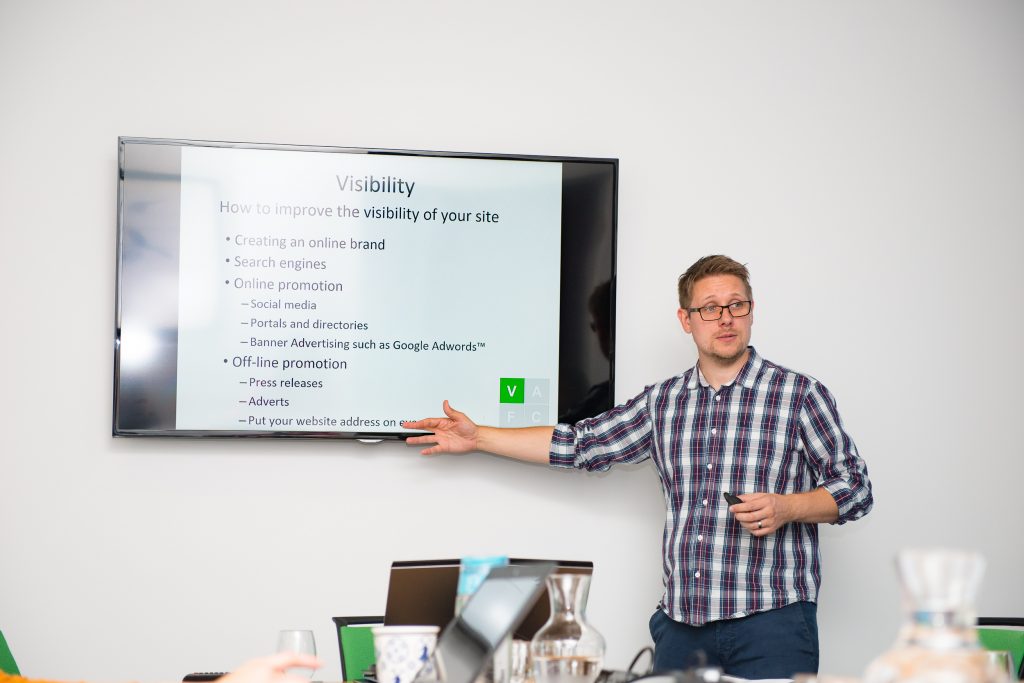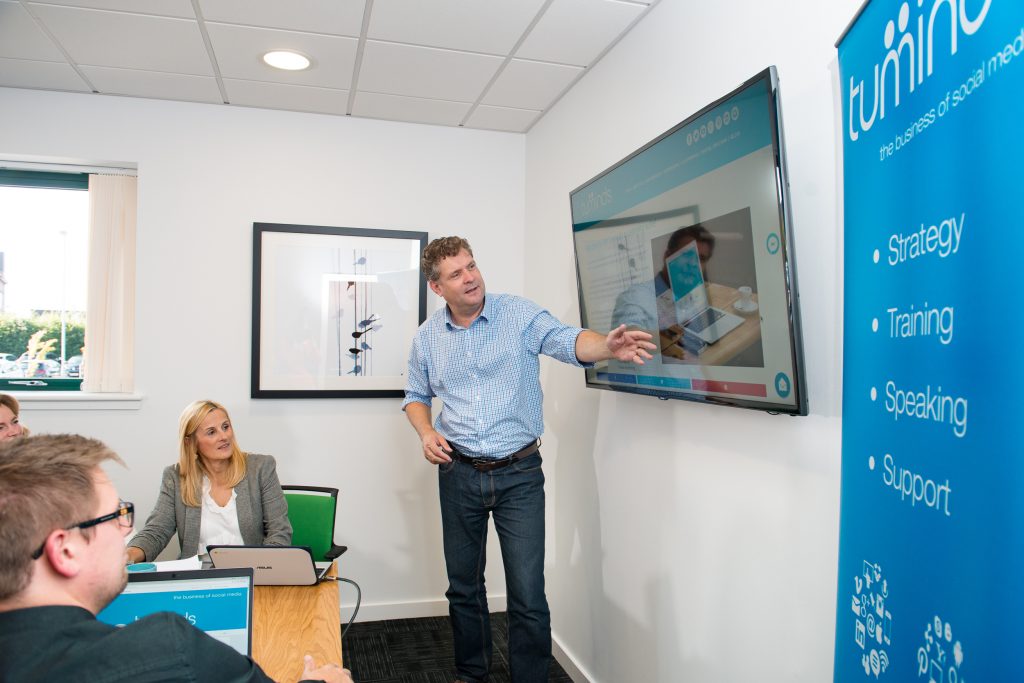 Who is it for?
Experienced digital marketing professionals keen to update their skills to stay on top of their game
Traditional marketing professionals and small business owners looking to implement a successful digital marketing strategy and get the most out of their social media channels
Level: Intermediate to advanced
Admission requirements: Participants need to have significant experience working in digital marketing or a relevant qualification.
Social Media for Start-Ups Course
We also run a social media for start-ups course which helps businesses get their online presence up and running. Learn the basics of digital marketing, how to set up the social media platforms and best practice tips. Dates for the next 5-day course to be announced soon.
"Really enjoyed the course. It was so beneficial to me that there were two trainers which meant there was ample opportunity for individual questions. It almost felt like a 1-2-1 consult ".

Julie Lister, Highland Business Suites.
Half and Full Day Digital Marketing Courses
Our new programme of digital marketing coursesincludes Search Engine Optimisation, Email Marketing, Content Marketing, Google Analytics and Social Media for Start-ups. Designed and delivered by our team of digital marketing experts, these courses cover a range of digital subjects for both beginners and those who want to further develop and strengthen their skills and knowledge.
Register your interest in our Digital Business School here: