Stop, Look, Listen
Everyone who lived near a road, busy or not, would have been taught to 'Stop, Look and Listen' before crossing it. We were told to look where we were going, hold hands and not step out in front of on-coming traffic. This is an important road safety lesson for sure, but it's also relevant to social media marketing.
For many of us, when it came to social media marketing, we dived right in, setting up profiles and pages, uploading pictures and bio's, started liking and following people, and popped up a couple of posts when we had something of interest to say to our new followers – which is great in itself, everyone should jump in and see what social media is all about!  But when it comes to your business, the old lesson of Stop, Look and Listen becomes all the more important.
#Stop
Before jumping straight in, take a breather, get the kettle on, and think about what you want to achieve with your social media marketing. For social media these usually revolve around:
Increasing Brand Awareness
Increasing traffic to your website
Increasing engagement with people
Gaining marketplace insights
Developing loyal fans and customers
Improving customer service
Generating leads
Growing business partnerships
Improving sales
With your preferred brew in hand you might notice that these goals are less financially oriented and more people oriented. This is a really important distinction to make because the word social is there for a reason. Social Media is about People and therefore your success will be dependent on People and their behaviour towards your business, their thoughts on your business, and the experience they have with your business. Of course we want this to lead to the final goal on that bullet point list above – more sales and more money in the bank. But if we ignore the non-financial aspects to social media marketing, then you might as well ignore social media marketing.
#Look
Next step is to have a look at what other people are doing on social media. Look at people in the same field and industry as you, look at people who are at opposite spectrums of work to you, look at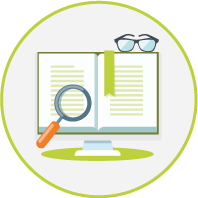 big brands and small brands, look at local and international businesses. Read some blogs, watch some live streamed talks, watch instructional videos, talk to other people and find out what they do. Go to workshops and talks held by social media experts, do an online course – basically you need to fill your head with social media knowledge.
#Listen
This is the really important part – listen to what people are already saying about you online. This is the crux of social media, and why the marketers of the world get so excited about social; customer feedback and non-customer feedback. In days gone by, we would have had to sit down with a customer to ask them how they felt about their experience with your business, which takes a lot of time, a lot of money and a lot of effort – and we also knew that people were having far more honest conversations about your business when you were not in ear shot.
This is where social media comes into its own. We, the businesses, can not only listen to these conversations now, but can actively harness them to develop our businesses and even interact with the people at the end of the tweet or Facebook post.
But in order to listen well, you'll need the tools to do so. So to round off this post I thought I would highlight some of the excellent free tools you can use to listen to your social media chatter much more effectively.
I've been using social mention for years, it is a fabulous free tool that helps you listen to conversations and monitor the sentiment around those conversations. You can pin point which type of content you want to target.  For instance, you might just want to know what people on blogs are saying about you or what questions people are asking.
BuzzSumo analyses content from around the web for any topic or business. You can view the most shared content and the top trending content around your topic for free. This is a great way to see what conversations are happening around your field of work or about your business directly. This is also a fabulous tool for helping you to find relevant and interesting content to share from your own social media platforms.
Topsy lets you search the social web for content relating to a topic or your business, like BuzzSumo does. It will also give you a figure for the number of tweets around your topic/business in the last hour, the sentiment and a trending graph around this keyword. Again, another great way to see what people are saying about you or the field you work in, a great source of shareable content and for identifying social media influencers.
Hashtagify helps you to identify other trending hashtags that relate to the ones you use. For instance, searching #renewables shows us that the most closely related/used hashtags around this are #climatechange #energy #green #crowdfunding. This lets you expand your listening reach to include these hashtagged conversations.
If you're not already using google alerts then I suggest you go to this website after finishing reading this blog post! You can set up email alerts to be sent to you once a day or once a week when your keywords are used online. So for instance you might set up a Google Alert for your business name, so that every time someone uses this online you will be alerted, so you can listen and respond.
There are a lot of other analysis tools out there that are free or paid for, that will assist in your social listening skills and also help you analyse your social media marketing. Some of the other helpful tools I've come across include: Klout  Bitly addictomatic Sprout Social and Trackur
Signing off for Friday
Sian