How-Tu Tuesday: Create Engaging Content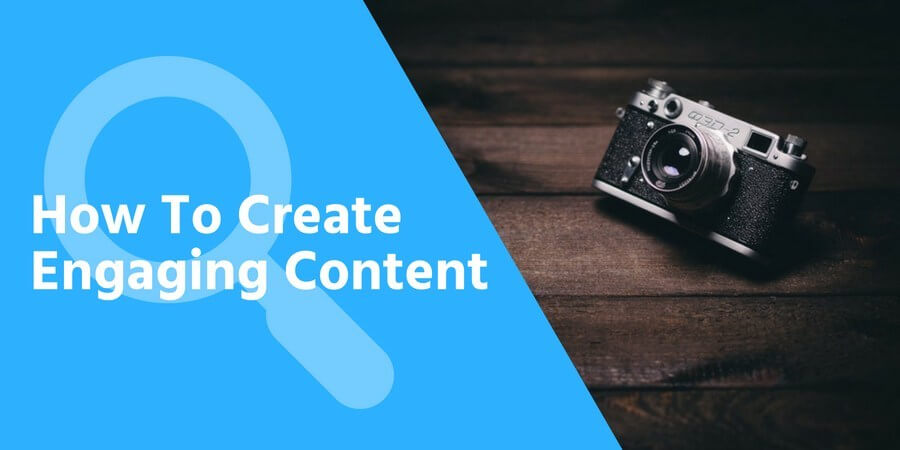 With increasingly crowded news feeds and users scrolling through posts at speed, businesses today need to create unique, engaging content if they want to grab attention and compel users to interact. Here are some ideas and tools for creating content that encourages people to get liking, commenting and sharing.
How To Create Engaging Content
What to share
"What type of content should we share on our business page?" is a question we are asked frequently. First of all think about your audience – in digital marketing you need to start with your customer and work backwards. What problems do they have that you can solve? What content do they want to see? One way is to ask your audience directly on social media (we do this in posts with the hashtag #AskTuminds). Make sure you check each platform's Analytics to find out what content has been most popular.
Here are some content ideas to get you started:
Team stories – people love to find out more about the people behind the business (apparently posts with faces are one of the post popular types of posts).
A day in the life – Instagram Stories is ideal for this. Show your audience what happens in a typical day in your business or for a particular member of the team.
Create a video from a blog post – video is the key content trend and 'how to' videos are extremely popular.
Answer FAQs – live video is a great way to answer FAQs (more on live videos below).
Write about a trending topic within your industry – show that you are an authority in your field. It's also a way of gaining trust from your audience.
Curate content from 3rd party sources – we did this with our Reading List blog posts where we created a post of useful links on social media news and updates. Can you share a list of links that are helpful for your audience?
User generated content – make the most of content about your business that has been created by others (make sure you always ask for permission before reposting content).
Create visuals using data – infographics are an eye-catching and easy-to-digest way to present data.
Share reviews and testimonials – 88% of consumers trust online reviews as much as personal recommendations.
Take a look at this blog post from Buffer for more content ideas.
Creating eye-catching photos
Gone are the days when you could just post or tweet a line of text. You need to include high-quality imagery or short, engaging videos to stand out in the news feed.
Free stock photos
Don't worry if photography is not your cup of tea, there are a number of sites such as Unsplash and Pexels where you can download royalty-free images for use on social media and your blog. This recent blog post has more information on free stock photos.
Photo editing apps
Photo editing apps allow you to change the contrast/white balance/exposure etc of your photo and apply a filter to make an ordinary photo really stand out. Some apps also have templates for the different post sizes, allow you to overlay text and create collages.
Be creative with your photos (but make sure the imagery is in line with your branding). Some businesses choose to use the same or similar filters to maintain consistency.
Snapseed
Canva
Light
Over
Adobe Spark Post
Photoshop Mix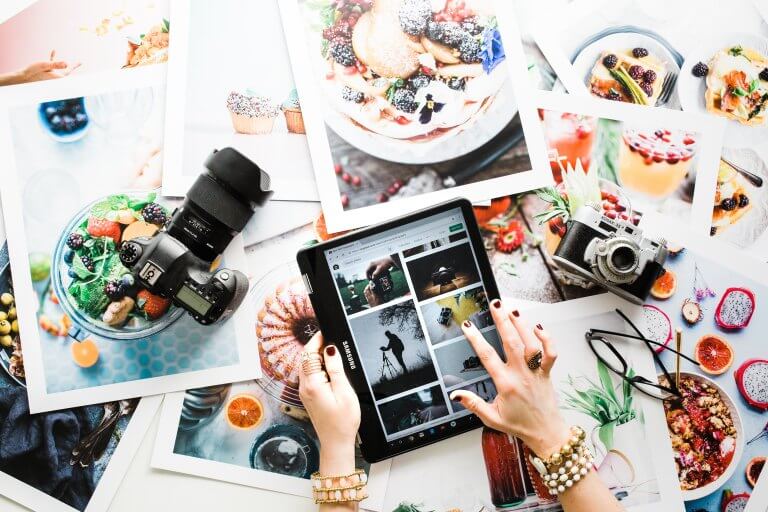 Creating videos on mobile
Video editing
Video content gets a lot of engagement on social media and it is an ideal way to tell the story of your business and the people behind it. You could create a video for your Facebook cover photo to quickly give people an idea of what you are all about. You could share videos on Facebook and Instagram about how products are made, behind the scenes at events, the area in which your business is located, or for interviews. There are a range of video editing apps you can experiment with, but some that we at Team Tuminds have used and like are:
Quik
Splice
iMovie
FilmoraGo
Adobe Spark Video
Magisto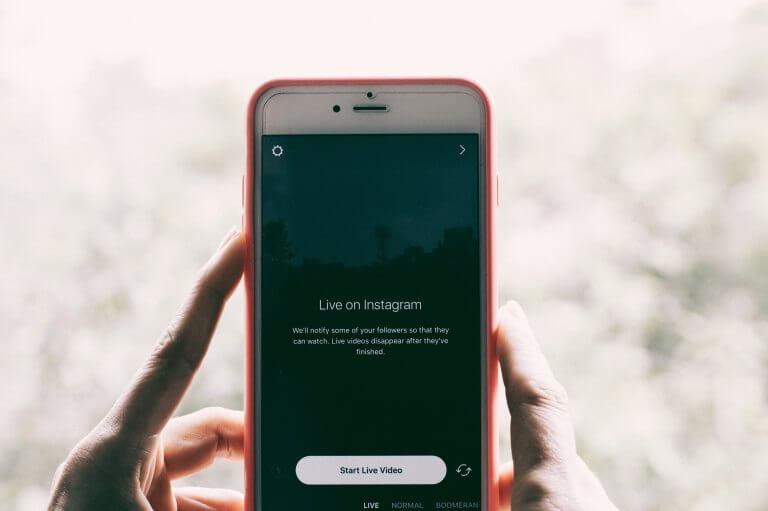 Live video
Live streaming is a great way to increase engagement organically as it is a key social media trend. Facebook prioritises live video so you are more likely to be favoured in the algorithm if you go live. Make sure you announce beforehand when you are going live and have someone with you to help read through any questions that come in whilst you're filming. Again you could interview someone in your industry, answer FAQs or use it to give people a sneak peek at behind the scenes at events.
Creating infographics
Infographics are a good way to make data visual and put it in a format that can be easily shared by readers. Infographics are particularly popular on Pinterest. Some sites we have used to create inforgraphics are:
Whether it's an infographic, photo or video, think about how you can make it stand out.  Video and photo editing apps allow you to get really creative with your content.  Play around with text and music in videos, or experiment with moving elements in still photos (cinemagraphs).  Think about how your content can tell your story…. the content that gets shared the most, and remembered, is that which makes people laugh or stirs emotions.
What are your favourite photo and video editing apps? Leave any comments or questions below!
If you're looking for advice or support with content marketing get in touch.