An Introduction to Google Analytics
To measure the effectiveness of website Search Engine Optimisation (SEO) and social media activity it is essential to use web analytics.
Google Analytics gives you information on the visitors to your website, where they are based, how they found your website, what pages they look at etc, which is invaluable information for marketing products and services. By understanding how visitors use your website you can determine where your website perhaps falls down in satisfying those users. This can be as simple as viewing which pages have the highest bounce rate (and therefore, drive users away from your website) through to in-depth content analysis, so that you understand what type of content users are looking for on your website.
If you're new to Google Analytics, here is an overview of some of the information you can find and where you can find it.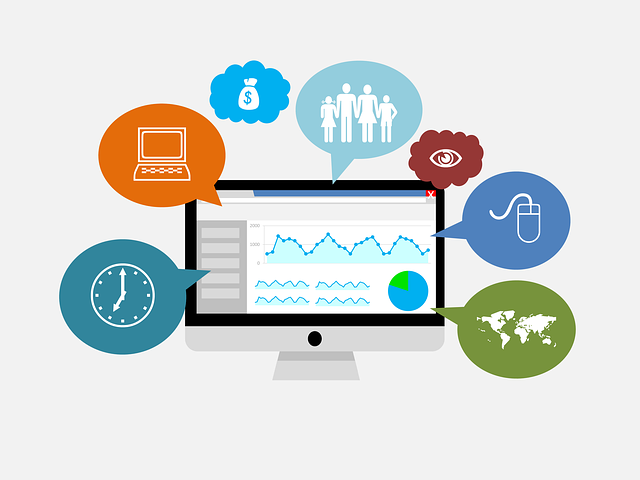 Google Analytics: The Basics
Home
The Home section (where you land by default when you open Analytics) gives a useful overview of how the site is performing. First of all you'll see an overview of the users, revenue, conversion rate and sessions for the last 7 days (you can change this to show a different time frame). Before we go any further, though, let's go over the terminology:
Users = the unique visitors to the website
Sessions = the different times that someone visited the site
Bounce rate = the number of people who left the website without performing any other action
You will also find information on: active users right now (the number of people on the website in real time); how you acquire users; how well you retain users; when your users visit; where your users are; what your top devices are; what pages your users visit; how well you are performing against goals; what your top selling products are; and how your Google Ads campaigns are performing.
Audience
The Audience reports allow you to determine whether your perception of your target audience is correct. These reports offer a whole host of user-specific information, which is great for understanding your target audience. This information includes elements such as user locations, age, gender and interests.
By understanding as much as possible about your website audience, you can not only ensure any online advertising and campaigns encompass the interests of your audience, but you can also make sure you are targeting the correct geographical locations on the correct devices.
The Audience reports can also offer some hidden gems of information for improving the usability of your website. By understanding aspects, such as which type of device (desktop/laptop, tablet or mobile phone) your users are using most regularly to visit your website, you can ensure your website is compatible to offer the best possible user experience.
Audience > Demographics will show you age and gender.
Audience > Behaviour gives you information on new versus returning visitors, how frequently and how recently they have visited, and how engaged they were.
Audience > Geo > Location shows information on the location of visitors to the website.
Acquisition
The Acquisition reports tell you where your website visitors have come from: organic search, direct traffic, referrals (who is linking to your site), social and other.
The impact of social media to web traffic can be measured via Acquisition > All Traffic > Referrals and Acquisition > Social.
Acquisition > Search Console > Queries will show you which keywords users are typing into Google to find your site, which gives you a better understanding of what keywords to use.
Behaviour
From the behaviour reports you can determine which pages users engage with the most, so that you know those with sub-optimal engagement require further investment.
Behaviour > Site Content > All Pages shows which pages are most popular.
The "Behaviour Flow" section (Behaviour > Behaviour Flow) shows the user journey through the site. It is great for understanding where users drop off when browsing, which pages they visit and how long they spend on each page. This can help determine which areas of your website require additional optimisation.
Conversions
This section helps to improve the performance of your website. You can set goals, find out information on sales (if your E-commerce is linked to your Analytics) and find out how your channels work together to generate sales and conversions.
If you need help with Google Analytics get in touch.