5 Digital Marketing Tips for 2020
How can you improve your digital marketing in 2020? Here are 5 small things that can make a big difference.
Engage authentically
Reply to messages, respond to comments and questions, start real conversations and engage meaningfully with your audience… Being authentic on social media is key in building trust and loyalty, and growing your audience. With Instagram testing the hiding of likes in the US and a number of other countries, 2020 may be the year where likes on Instagram disappear. This would make discussion in the comments even more important.
Use a social media calendar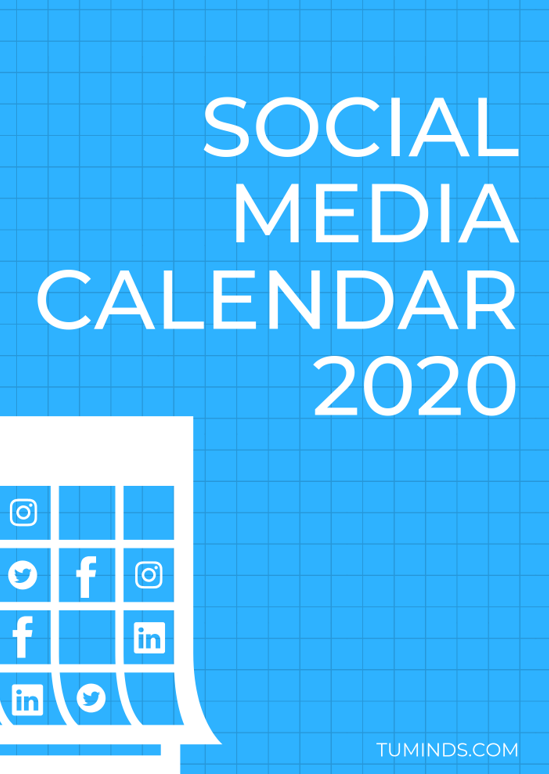 A social media calendar can help you stay on top of your social media marketing. Sometimes when day to day life is busy you might end up posting on Facebook just because it has been a while since your last post rather than because you have something to say. Using a calendar can help you to post consistently on social media and to plan activity around key events in your business/industry.
We recommend planning out activity for up to three months ahead. Note what is happening each month in your business and industry, any upcoming events, new products or services, useful articles you want to share etc. Plan what you are going to post and when, on which platform and in which format (photo, text, video). You also want to leave room for 'live', in the moment content, of course.
We'll send you a free social media calendar for 2020 if you sign up for our monthly newsletter. (If you are already signed up to the newsletter email us at [email protected] and we'll email you the link). The calendar has space to plan activity on Facebook, Twitter, Instagram and LinkedIn with dates already filled in.
Make the most of Google My Business
Google My Business is free and allows you to manage your business listing on Google Search and Maps. Claiming and keeping your Google Listing up to date through Google My Business can help with your local Search Engine Optimisation. In your Google My Business dashboard you can edit the opening hours, add photos and videos, respond to reviews and questions, and create posts about what's new, events and offers. There are also some new features being rolled out.
For more tips on improving your Search Engine Optimisation, take a look at this short video.
Think about your audience
Take a step back and think about the audience you are trying to reach on your social media platforms. Who are they? What problems or questions do they have? Instead of using social media to send out sales messages about your products or services create content that helps, educates or inspires your audience. Thinking about who your customers are and their behaviour/needs can help to create valuable and relevant content. Defining your audience and identifying their challenges is one of the key stages in content marketing.
Check your analytics
Use the in-built analytics on each platform to help you make better marketing decisions: Facebook Insights, Twitter Analytics, Instagram Insights, LinkedIn Company Page Analytics. Check these to see which content is most popular with your audience and to find out more about the people who follow you (their gender, age and location).
Google Analytics gives you invaluable information about the visitors to your website and how your website is performing. You can find out the location of visitors, how they found your website, what pages they look at, the impact of your social media activity, which pages are most popular and so on.
These 5 tips don't have to take a great deal of your time but can make a big difference to your digital marketing.
If you need help with your digital marketing in 2020 get in touch!