Ask Tuminds Social Media Q&A: Week 4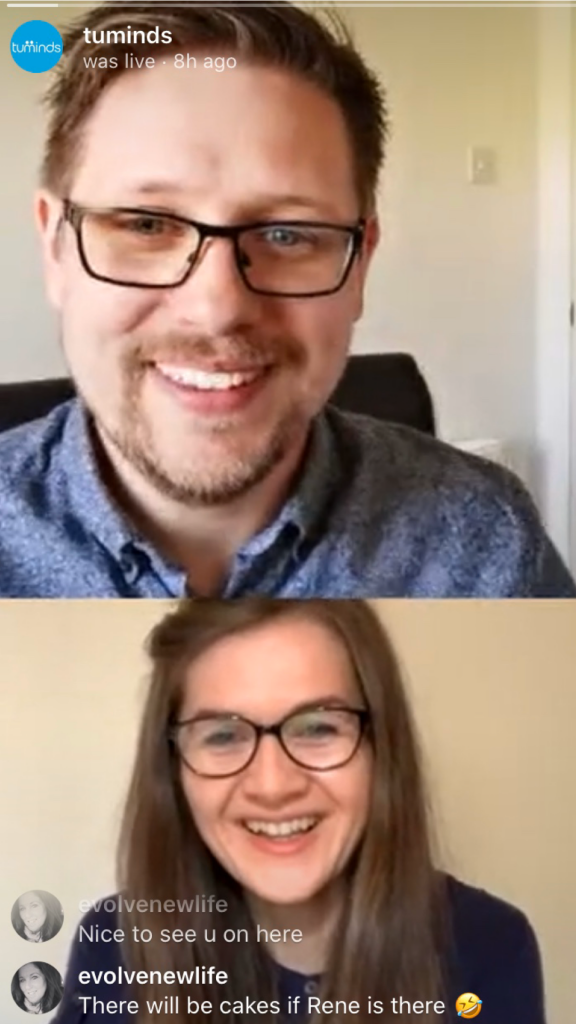 For our fourth social media Q&A, we went live on Instagram instead of Facebook. As always, we have put together this blog post with the topics we covered, the links we mentioned and the social media updates we discussed.
Social Media Q&A
If your Facebook and Instagram accounts are connected and you do a Facebook live does it automatically go live on Instagram or vice versa?
No, it doesn't. However, we did mention in week 3 of our Q&A that Instagram has recently been testing the broadcasting of Instagram lives to Facebook so this functionality may be rolled out soon. We also suggested OBS as a way of livestreaming from your desktop to multiple platforms.
Useful links:
https://www.socialmediatoday.com/news/instagrams-working-on-an-option-to-simulcast-instagram-live-streams-to-fac/576236/
https://knowthisapp.com/live-on-facebook-and-instagram-at-the-same-time-how-to-do-it/
What are your thoughts on TikTok for business now and in the future?
TikTok has a young demographic (16-24) so it could be a good platform for targeting a younger audience. We have yet to see many businesses using TikTok but that may change in the future. These articles go over some ways businesses could be using TikTok:
https://blog.hootsuite.com/what-is-tiktok/
I've been told video is great for engagement (getting your face out there!). Any tips for someone who has never recorded video themselves?
For speaking to the camera style videos make sure you have good lighting and sound, and use a tripod (or make sure that your camera is steady). Also make you sure have storage on the device you're going to use and think about where you are going to host/share it. If you're planning on uploading it to a YouTube account landscape is best, whereas for Instagram and IGTV it should be portrait.
We also mentioned turning the camera around or doing screen recording and videoing what you are creating/working on (how to videos and filming the process of something being produced work really well).
Useful links:
7 Top Tips to Create a Killer Video Content Strategy
8 Beginner Tips for Making Professional-Looking Videos
https://blog.hootsuite.com/quick-tips-for-creating-social-videos
https://blog.hubspot.com/marketing/make-a-marketing-video
How do you add product tags to posts on Instagram?
We covered this in our first live social media Q&A: https://tuminds.com/2020/04/ask-tuminds-facebook-live.
For information on setting up shopping on Facebook see these links:
https://www.facebook.com/business/help/912190892201033
https://www.facebook.com/business/help/367782217132798
Social Media Updates
Facebook will soon be launching Messenger Rooms – a video conferencing tool with no time limit on calls and up to 50 participants: https://later.com/blog/facebook-messenger-rooms.
You will soon be able to charge for access to Facebook live events: https://later.com/blog/live-facebook-events.
Instagram is testing a new 'Share Professional' sticker option that would allow users to promote businesses in Stories: https://www.socialmediatoday.com/news/instagrams-working-on-new-stickers-that-would-enable-users-to-promote-busi/576496.
Pinterest has provided an overview of resources to help businesses make the most out of the platform: https://www.socialmediatoday.com/news/pinterest-highlights-new-resources-to-help-businesses-maximize-their-pin-pr/576587.
If you have a social media question for us leave it in the comments below! We'll be back live on Facebook at 2pm on Tuesday 2nd May.