Should My Business Be on TikTok?
It's the question that we have been asked more and more frequently over the last year, and the most asked question in recent months: should my business be on TikTok?
After keeping our eye on the platform for quite a while now we have added TikTok training to our list of social media services. It's clear that it can be a very effective way to reach a new (large) audience and we've seen more and more businesses starting to use TikTok as part of their social media marketing.
So if you're sitting on the fence here are some of the reasons we are now recommending it as a potential platform for businesses and offering TikTok training for business.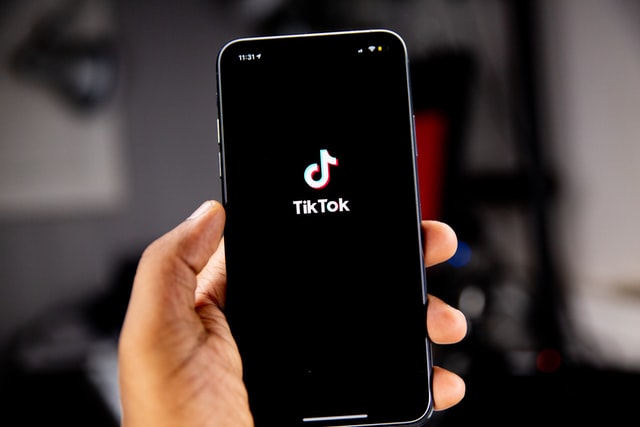 The Rise of TikTok
TikTok is a platform for short videos (15 seconds, 60 seconds or 3 minutes) and is a way to share fun, creative content. The platform has seen quite rapid growth in the last year and as of January 2021, it is the 7th most used social media platform in the world, with 689 million active users worldwide. In fact, TikTok was the most downloaded app in 2020. This makes it a pretty good place to reach, and connect with, a very wide audience (TikTok is used in over 150 countries). Because users spend a lot of time on the 'For You' section of the app (where they see content from people they follow and people they don't), you don't have to have a huge number of followers in order for a video to go viral.
Is TikTok Right For You?
We're not saying every business needs to be on TikTok, of course it will depend on your target audience and business objectives (and resources). Before starting with any social media platform it's important to first of all think about who your target audience is and which platforms they're using. If you're trying to reach a younger audience it would be a good platform to consider as the TikTok demographic is young (most users are under 30). However, it's definitely not just Gen Z who are using the platform anymore (and it's not just about dancing).
Also, what can TikTok help your business to achieve? Brand awareness? Relationship building? Setting out clear objectives before starting is key.
The Importance of Video in Marketing
Video consumption is ever-increasing. Adam Mosseri, head of Instagram, recently announced that Instagram is "no longer a photo-sharing app" but is instead going to be focussing more on video to compete with the likes of TikTok and YouTube. Instagram Reels is of course another great way to reach a new audience and if you're already creating content for Reels then why not also try TikTok. If you're not already creating Reels, TikTok might be a good place to start with your video strategy.
Videos are a great way to tell your story and be creative. Just like Reels, videos could include answering FAQs, tutorials, product demonstrations etc. Knowing the questions/problems of your target audience and giving them helpful tips/advice is another good idea for video content. Just remember that TikTok users want to be entertained and inspired.
Getting Started with TikTok
Don't worry, we're here to help you get started with TikTok. We are offering TikTok training for Beginners on 1st September with Stewart Dick of Dram Dabbler. Get in touch to find out more about TikTok training for your business. We also discussed TikTok for business on a recent Facebook Live with some Scottish TikTokkers which you can watch back here if you missed it.
Are you already using TikTok? We'd love to hear your story. Share your TikTok experience and account in the comments below.