Social media management doesn't have to be scary
If you currently outsource your social media marketing the idea of managing your own social media channels may have you spooked – but it doesn't have to be scary!
As you already know, social media marketing can be a very cost-effective way to get your business and products in front of the right audience. However, if not managed well, it can quickly become very time-consuming.
The only person who really knows and understands your customers best is YOU. Why not start talking to them? You still need to supply photos and content to the social media management agency; you might as well do it yourself. With the right training and guidance from social media specialists at Tuminds Social Media, you'll soon have the knowledge and confidence to manage your own social media platforms.
We have designed a two-day training package that covers everything you need to learn to manage your social media platforms effectively. This can be delivered online or classroom style at our training facility in Inverness, or at your location. Over the years our team of digital trainers have trained and educated thousands of businesses in the art of managing social media more effectively and efficiently.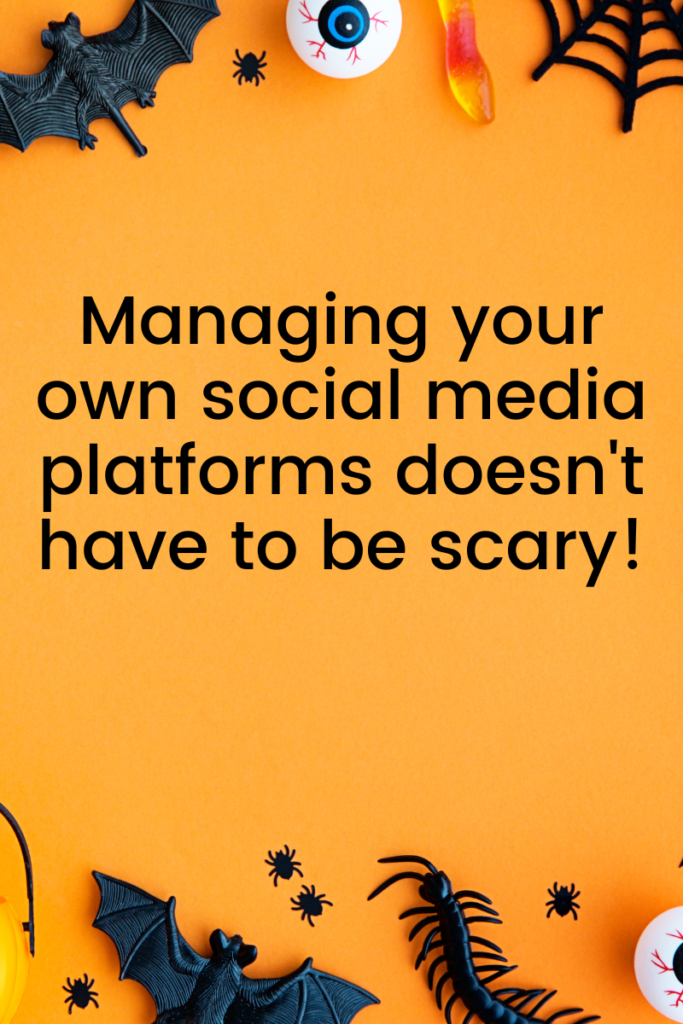 Don't get me wrong, there is a place for social media management agencies and we actually work with a few of them. Often, we have trained their team members. If you are a PR or Marketing Agency, you might be interested in our social media management training and support for agencies.
To help you on your way we have created a social media strategy template that will help you identify your objectives, audiences, best platforms and management tools to use. You can download the template here.
Tips from our trainers
Here are some tips from our trainers if you're just getting started with managing your own social media:
Alastair: "Spend some time researching topics prior to posting. Spending some additional time reviewing keywords and phrases can make all the difference in creating a post that resonates with your audience and drives engagement."
Emma: "Before you start creating content for social media think about who you are trying to reach. Who is your ideal customer? What are their questions/problems/challenges? How can you give them value? Knowing your audience and their needs and behaviours is key when it comes to effective social media marketing."
Rene: "Measure everything! The reason I love social media is that you can measure the
effectiveness of your social media content. Do your Facebook, Instagram, Twitter and
LinkedIn posts contribute to your enquiries and online sales?"
Get in touch today to learn more about our Managing your Social Media Platforms In-house training package.