Strategic Support and Training
Ongoing support, expert advice and training to help you stay ahead of the competition.
Our Strategic Digital Support and Training Plan is the key to gaining a competitive edge in PR, social media management, organisation communications and beyond! Let us help you make your mark on today's digital landscape.
We offer ongoing support for your team; solving problems, answering questions, discussing opportunities and providing bespoke monthly training sessions on whatever you need help with, whether that's Facebook and Google ad campaigns or SEO best practices. With unlimited monthly support and same-day response, your team will have the reassurance of an expert on hand to deal with any eventuality, from hacked accounts to a social media crisis. You'll have access to our digital experts by email, Zoom or phone and a dedicated Account Manager on hand for any questions. Plus, you'll receive a monthly progress call.
For over a decade, we've helped thousands of businesses improve their online presence, including Johnstons of Elgin, Balmoral Castle & Estate and The Caledonian Sleeper, to name a few.
Take a look at some of our previous clients here.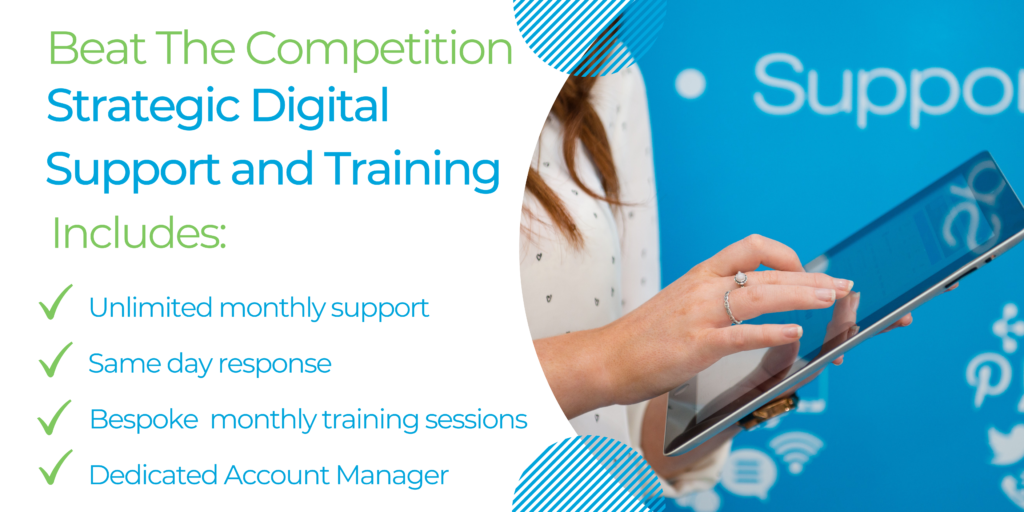 Our Strategic Support and Training Plan starts from £1250 per month.
Book a call today to discover how we can assist your PR or Marketing team in capitalising on the rapidly changing digital landscape. Keeping up with social media is essential for achieving success in today's business environment, so don't miss out!
Not the right plan for you? Look at our alternative solutions or book a call with us using the button below to discuss your specific requirements.