Instagram Rolls Out New Reels Feature
It was announced back in July that Instagram was planning to launch a new TikTok-like video feature this month and on 5th August Reels was rolled out in 50 regions. Instagram announced the new feature in a post: "Now you can record and edit 15-second multi-clip videos with music, effects and new creative features".
Reels is not a separate app but a new feature to Instagram. The looping 15-second videos are saved next to the IGTV tab on user profiles, and there's also a new section for Reels in Explore.
How do you use Instagram Reels?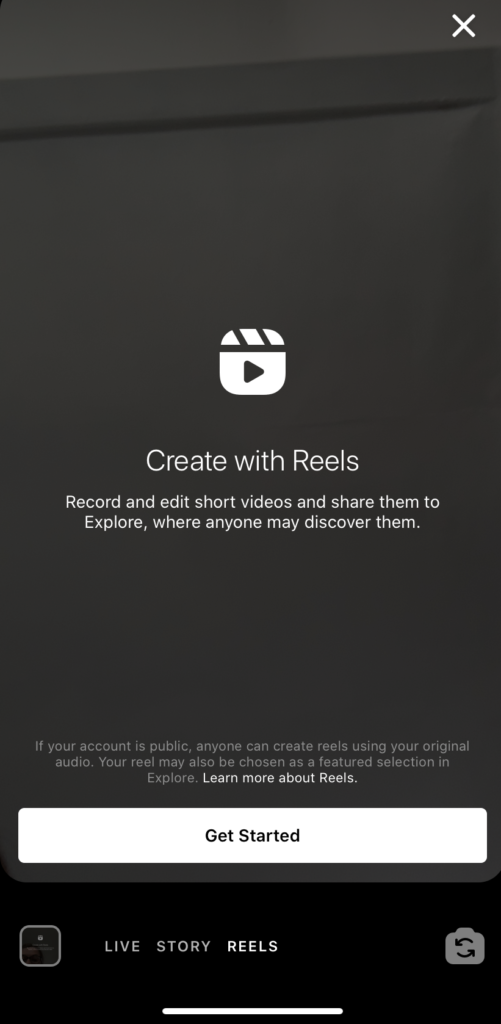 To create a Reel video, go to the camera icon at the top left-hand side of the screen, as you would to create Stories. You may notice that this has changed recently, with the Create, Boomerang, Layout, Superzoom and Hands-free options moved to the left-hand side of the screen. On the bottom of the screen you'll now find Live, Story and Reels.
To create a Reel with video footage you have already recorded, swipe up to select the video as you would to create Stories. Trim the video to the length you want and click on the tick icon. Continue selecting and trimming the videos until you have your 15-second Reel. You can then add music from the Instagram music library.
To create a Reel video on the go, select the Reels filming button at the bottom of the screen.
As well as music, there are a number of options down the left-hand side of the screen to be more creative with your videos, including adding AR effects, filming hands-free and adjusting the speed.
When you're ready to share, you can write a caption for the video and share it to your feed as well as to Reels (which appears on the Reels tab on your account as well as in Explore). You'll also see the option to share it to your Stories.
To me, it feels like Instagram is almost like three platforms in one now, which can be time-consuming, but I also think it's another way in which to be creative with your content and engage your audience.
We would love to know what you think of Instagram Reels and if you are planning to use them for your business? Leave any comments or questions below.