6 Steps for Creating a Content Marketing Plan
A Guide to Content Marketing: Part 1
Do you plan your content? Do you create content with a target audience in mind? Do you have a goal for each piece of content and a clear call to action to help move people along the buyer's journey? If so, keep up the good work! If not, don't worry – read on to find out what content marketing is, how it can help to grow your business and six steps for creating a content plan for your business.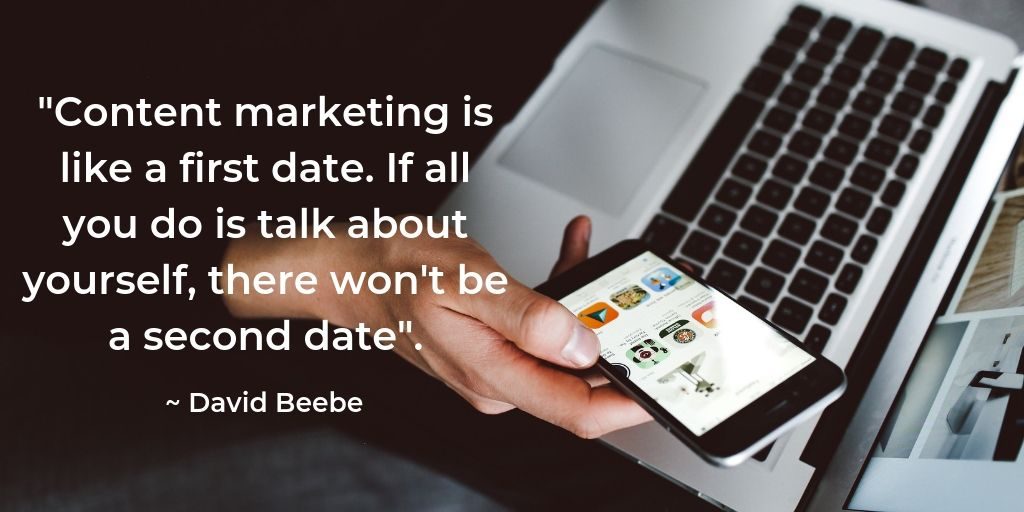 What is Content Marketing?
Content marketing is "a strategic marketing approach focussed on creating and distributing valuable, relevant and consistent content to attract and retain a clearly defined audience – and, ultimately, to drive profitable customer action" (Content Marketing Institute). Essentially it is all about knowing your audience and creating content that they will find helpful, which in turn builds trust and loyalty.
Content is key in telling your brand story and helping people to become aware of your business. Content marketing can help to nudge people from one stage of the buyer's journey to the next (from learning about your business to considering buying from you to becoming a customer and ultimately becoming a promoter of your business).
If you're using social media to promote your business, you will already be creating content. But are you thinking about who each piece of content is for and the goal of the content or are you just creating content to share on social media because you haven't posted in a while? Content marketing is about being more strategic about what you create, why you are creating it, where you are sharing it and how you measure the results.
In this content marketing series of blog posts we'll look at the different stages of a content marketing strategy: research and plan, create, distribute, and measure. This post is all about the research and planning stage.
Creating a Content Plan
Set goals
Everything in digital marketing starts with setting goals. What are your goals for creating content in the first place? (Awareness, engagement, conversion etc). Do these align with your business goals?
It is also important to have a goal for each piece of content – what do you want that piece of content to achieve? Goals should be SMART (specific, measurable, attainable, relevant and timely).
Define your audience and identify their challenges
Before you start creating content you need to think about who you are creating it for. What does your current audience look like? Do some research first – check Google Analytics and the analytics for each social platform to learn more about the demographics of your audience.
Is your current audience reflective of your target audience? Who is your ideal customer? You may have a number of different audiences that you want to reach. We recommend creating buyer personas for your ideal customers. Are they male or female? Where they are based? What is their job title? Where do they spend time online? What are their pain points? What challenges do your target audience face? How can your product or service help them?
Understanding the behaviour and needs of your audience is key in being able to create content that is relevant and valuable to them.
Do a content audit
Look at what content you already have (this is referred to as a content audit). Identifying your resources can help to save time creating content. Can you repurpose any content? For example, do you have a blog post that you could turn into a video? Could you round up some blog posts on a similar topic into a downloadable ebook?
Generate content ideas
The next step is to spend some time doing research and generating content ideas. Start with some research. Look at your Analytics to find out the keywords and phrases that people are typing in Google to reach your site, check what people are typing in your search bar, look at your FAQs, use tools such as Google Ads Keyword Planner, check what your competitors are doing, ask your audiences on social media, do hashtag research and brainstorm in your team. All of this can help to form a bank of content ideas.
Try to come up with ideas for all the different stages of the buyer's journey, i.e. what content will help your business to be found online? What content would help move someone from the consideration stage to making a purchase?
Plan the creation and sharing of content
What kind of content are you planning to create (blog posts, social media posts, e-books, infographics, videos…?). What resources do you have available? For example, who in your team is going to create the content? How much time do they have for content creation? Which apps and tools will you use to create videos or infographics?
Where will you promote your content? On your own website, in a newsletter or on social media? Think about your buyer personas and which platforms they use before deciding which social media channels to use.
Create a content calendar
Consistency is vital in digital marketing and it is important to plan your content so that there are not periods of time where your blog or social channels haven't been updated because you can't think of what to write. A calendar can help you to ensure you have a plan for the upcoming months for what content you are going to create and where you are going to share it.
Take a look at part two in this series, tips and tools for creating content.
Would you like a FREE 2020 calendar for planning your social media activity? Email us at [email protected].