Tips and Tools for Creating Content
A Guide to Content Marketing: Part 2
In part 1 of our Content Marketing series we looked at the planning stage of creating a content marketing strategy (if you haven't read part 1, we'd recommend going back and reading it now!). If you've set your goals, done some research, defined your audience, generated some content ideas, planned out what kind of content you want to create and allocated resources, it's time to get creating! Here are our tips and tools for content creation.
Content creation and curation
In part 1, we advised taking some time to generate content ideas and think about what kind of content you want to create. This could include behind the scenes videos, live videos and infographics.
It is important to also highlight here that it doesn't all have to be created by you; you can also share content created by other people that is relevant to your audience. For example, you could curate content from 3rd party sources, such as useful articles. It is also a good idea to share posts and videos taken by your customers, known as User Generated Content (UGC), as this helps to build trust as well as making your audience feel appreciated. Always ask permission before reposting content.
As we mentioned in the previous blog post, it is important to think about your audience and what stage they are at in the buyer's journey before creating content. For example, are you creating a video to raise awareness or your brand or a social post with a testimonial to try to convert someone into a customer?
You can also look at repurposing content – could you turn a popular blog post into a video? Could you turn a series of blog posts into an ebook?
Content should be relevant to your audience and address their needs and interests. Content that is either inspiring, educational or entertaining is more likely to get engagement. Content that strikes an emotional chord is far more likely to be remembered – and shared (see Storytelling below for more on this).
Content types and tools
Here are some of the different content types and tools and apps to help you.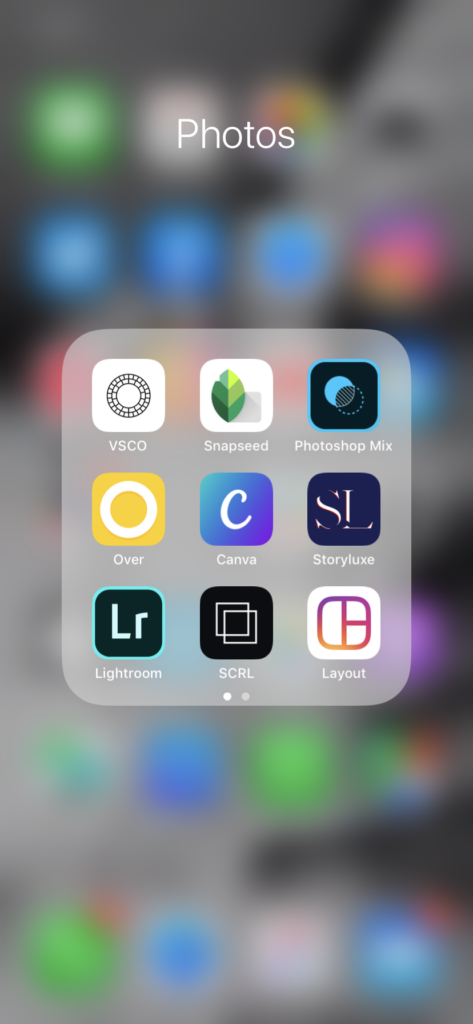 Photo
Images are important for capturing attention. There are a range of tools and apps for creating and editing images. On desktop, we suggest Canva and Befunky. Canva is my preferred web tool (and app) for photo editing. There are different templates available, such as social media posts, infographics and email headers. Using an app such as Canva, or one of those listed below, ensures that you create images that are the right size for each social platform. As well as social media templates in Canva you'll also find templates for blog banners, email headers and infographics.
Apps:
Canva (photo editing, text overlay, templates for social platforms)
Over (text overlay, templates for social platforms, quotes)
Adobe Photoshop Mix (photo editing)
Adobe Photoshop Lightroom (photo editing)
Adobe Spark Post (templates for social platforms)
VSCO (photo editing)
Snapseed (photo editing)
Layout (photo collage)
When creating images make sure you are consistent with fonts and colours, and that these are on brand.
Video
Video is the most consumed content online and gets the most engagement on social media. Video is an effective way to tell your story in a short amount of time; it is definitely something businesses should think about investing time and resources in creating.
For desktop editing we recommend Shotcut, a free open-source video editor. There are a wide range of video editing apps available and the ones that we use at Tuminds are: Splice and Quik (both owned by GoPro), iMovie, FilmoraGo and Adobe Spark Post. Magisto is another great, easy-to-use app but we'd recommend the paid plan with business templates as you can't download video content to your phone from the free plan. Instagram also has standalone apps for creating interesting video clips, such as Hyperlapse and Boomerang.
Think about where you are sharing the video before creating. Longer videos can be uploaded to YouTube, whereas Facebook videos should be around 1-2 minutes. Instagram videos can be up to 60 seconds. Also consider the orientation (Instagram Stories and IGTV are predominately viewed in portrait whereas Facebook and YouTube are landscape).
Keep in mind that the first few seconds of a video are the most important in grabbing attention.
For help with creating videos on your mobile device, take a look at our upcoming Videos for Mobile course.
Blog post
Having a blog on your website means that your site is regularly being updated with fresh new content (which makes the search engines happy!). Unlike social media platforms your blog is 'owned' by you (if the social platforms disappeared tomorrow, you'd still have all the content on your blog). Blogging can also help to attract new website visitors and turn them into leads.
As we discussed in part 1, your blog should answer questions that your audience have, so that you can become a trusted source of information and an authority on that subject. (Do you have a list of frequently asked questions? This can become a good bank of content ideas). It is also a good idea to blog about your industry, to show your knowledge and expertise.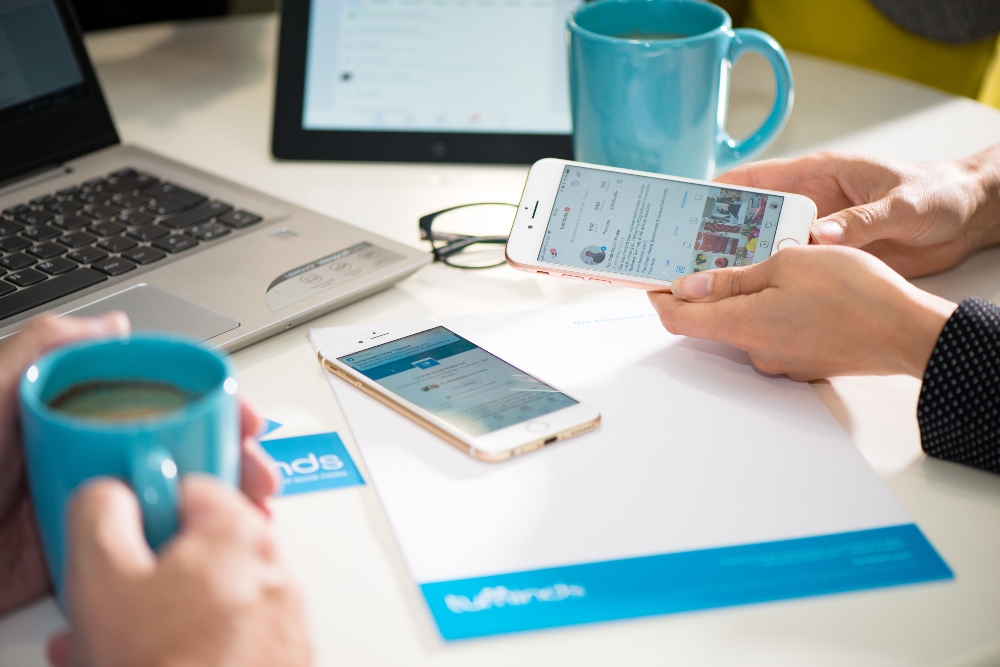 Ebook
If you're trying to generate new leads, you could offer website visitors an ebook that they can download once they've signed up to your newsletter. Ebooks are long form content, with different chapters/pages. They are usually in pdf format to make it easier to download and share.
We've used Canva to create ebooks in the past and Hubspot has customisable ebook templates (plus a wealth of information on writing an ebook).
Infographic
An infographic is an eye-catching, engaging way to share content such as stats​. Infographics should be quite simple and present information in a visually appealing way. As mentioned above, you can use Canva to create infographics, as well as Piktochart and Infogram.​
Podcast
Podcasts have seen a huge increase in popularity and are an effective way to show your authority on a subject. Plan out what content you want to cover in your podcast and whether you are going to speak alone, or whether you will invite guest speakers to discuss topics with you.
Ensuring that you have high-quality audio is a must, so the first step would be to purchase a microphone. This article from Buffer has more information on podcasting for beginners.
Topical vs Evergreen
There are two kinds of content: topical and evergreen. As the names imply, topical content is what is trending at the time, whereas evergreen is longer-lasting, timeless content. It is a good to create both types of content, but evergreen does have a much longer lifespan than topical.
Evergreen content (such as tips and 'how to' posts) can be repurposed and shared again and again on social media. It can also help to continually drive traffic to your site. (For example, we have a blog post on separating company pages and personal profiles on LinkedIn that was written five years ago that continues to be a huge driver of traffic).
Storytelling
The goal of your content is to make a connection and the best way to ensure that your content resonates with your audience is to tell a story. As mentioned above, emotive messages are the most powerful.
The story of your business should be at the heart of your content. Why should people trust you? Watch this brilliant video from Simon Sinek's TED Talk on Start with Why on The Golden Circle, the idea that businesses should start with why they do what they do and not what they do. It is this way that you can connect emotionally with your audience.
Stay tuned for the next post in our content marketing series: publishing and promoting content.