Promoting Your Content
A Guide to Content Marketing Part 3
In parts one and two of this series we looked at researching and planning, and creating content. Part three looks at content promotion.
So you've created a brilliant blog post, video, infographic or eBook – what now?
If it's a video or image, you will of course post these straight to social media. After publishing a blog post you will then share the link on your social media platforms and perhaps also in a newsletter. Infographics will be posted either on your website or in a blog post, with the link shared on social media and in newsletters. Content such as eBooks can also be used to entice people to sign up for your mailing list.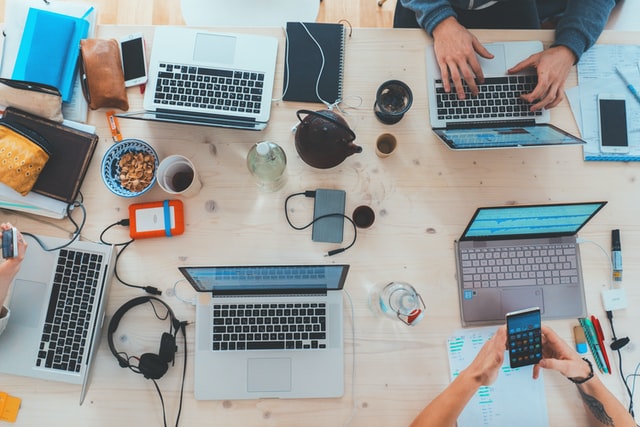 Organic social media promotion
Organic social media means not paying to promote your content: it is posting on your social media channels and trying to get reach and engagement organically. This can be hard (and has become increasingly difficult over the years). Because of the way the algorithms on each platform work, posts that get a lot of interaction are more likely to be shown to other people. So it is important to get as much engagement as possible early on.
Our top tip for getting organic reach on posts is to think about your audience and what they are looking for and create content that is relevant and useful to them. It is all about knowing your audience. If you are creating content that is valuable or entertaining or that they can connect with emotionally, people will feel more compelled to interact with it.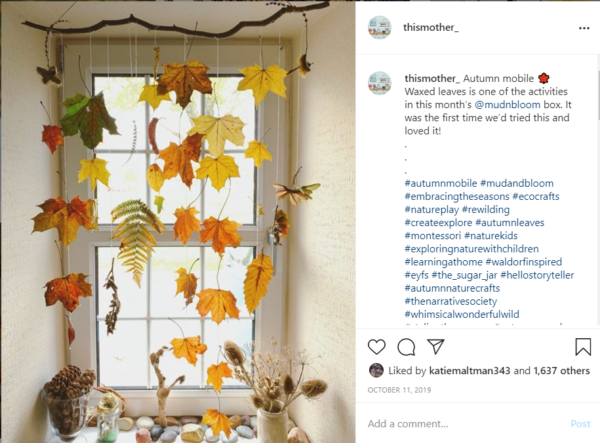 For example, I have social media accounts for my blog, where I share a lot of craft ideas. I know from looking at my Insights that the craft posts get far more engagement than my other posts, so my followers obviously enjoy this content. When I posted this autumn leaf activity last year, the likes and comments snowballed quickly; it received so much interaction so quickly that the reach (the total number of people who see your content) kept growing. (The post insights showed it received 126 comments, it was shared to Stories 98 times and saved 671 times, giving it a reach of over 32,000).
Why did it get so much engagement? Probably due to a combination of factors: it was something that my audience was really interested in (craft ideas), it was an eye-catching photo and it was posted at a time when I knew my audience would be active. I also tagged the account where I got the activity from (who then shared it to their platforms) and used a range of relevant hashtags.
Tips for encouraging interaction
You can encourage interaction with your posts by:
asking questions (in other craft posts I asked people to share their favourite autumn craft)
using hashtags (on Twitter and Instagram) – hashtags are key for getting your content found by the right audience
tagging other accounts – we don't recommend this in every post, but as I did in the post above, if it is relevant it can help to push your content out to a wider audience
posting at a time when you know your audience is online. Look at the Insights/Analytics of each platform to see when the people who follow you are most likely to be online
Platforms
Which platforms you use to promote your content will depend on a) whether your audience is there, b) whether that platform can help you to achieve one of your goals for social media and c) the type of content you are sharing. If you're looking to raise brand awareness and you have visual content Instagram would be a good platform for you. If you are creating a lot of video content, YouTube would be ideal. Video, of course, works well on all social media channels as it drives engagement, but make sure to consider where you are planning to post the video before you create it – landscape videos work well on Facebook, Twitter and YouTube but for Instagram a 9:16 portrait video would be better for Stories, the feed and IGTV.
Don't just share the same content on all channels at the same time. It's a good idea to use a social media calendar to plan out when you will share content on the different platforms, so that one platform isn't just a duplication of another.
Social media advertising
You can advertise on all the social platforms but where you advertise will depend on the audience you are trying to reach and your goals.
Facebook advertising is niche advertising and is a cost-effective way to reach your target audience. Again, it is important to know your audience (the more you know about your audience, the better you can target them). You can target by age, gender, location and then detailed targeting (behaviours, interests and demographics). You can create Instagram ads from the app itself but if you do it through Facebook you can also use the targeted options.
I have bought several things recently because of Instagram adverts. If you narrow the audience to exactly the type of person you want to reach, it can be a really effective way to get your content in front of the right people.
Tips for Facebook advertising
Think about your audience before creating ads – what other pages they might like, what magazines they would read, what interests they have, what their behaviours are.
The more interests, behaviours or demographics you put in the first box, the more diluted the audience will be. This audience should be narrowed.
Clicking on Suggestions will bring up other related ideas for targeting.
Custom Audiences can be used for retargeting ads, for example to retarget visitors to the website, an email database or people who have interacted with your Facebook page.
Emails
Here at Tuminds we obviously love social media but email is a highly effective way to connect with your audience and promote your content. Email newsletters are a great, and cost-effective way, to nudge people from one stage of the purchasing funnel to the next. If you have a new blog post, video or e-Book etc, make sure you let your email database know – they have signed up to hear from your business and are therefore more likely to engage with your content. These tips on email marketing are useful if you're looking to improve the effectiveness of your campaigns.
If you have any comments or questions, we'd love to hear them!