Are You Using These Instagram Features?
Editor's Note: This post was originally posted in August 2021 and updated in December 2021.
Does your Instagram activity consist only of posting photos and videos? Here are some Instagram features to consider which can optimise your profile and help to increase reach and engagement.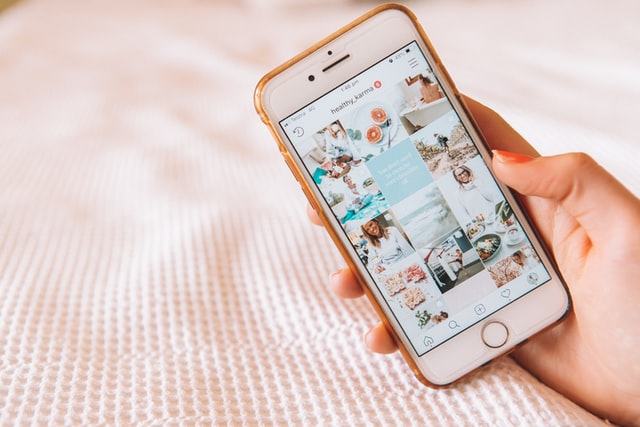 6 Instagram Features To Try
Instagram Stories
Instagram Stories disappear after 24 hours, unless you save them in Highlights (see below). Stories are a great way to connect with your audience and encourage interaction (there are a range of stickers to help with this, such as the poll and question stickers). The more people engage with your content in Stories, the more likely they are to see your content in their feed. Stories is a great place to share behind the scenes content from your business.
As well as your own photos and videos, it's a good idea to share other posts to Stories that are relevant to your audience (you can do this by clicking on the airplane icon next to a post and then 'Add Post to your Story').
Highlights
The Highlights section sits right under the call to action buttons below the bio and with this prominent position I believe it's a great opportunity to highlight key information for your audience. Think about what you could promote in this section – how to order, FAQs, testimonials, your products, the team etc. What do you want to highlight to your audience when they come to your account?
You can create customised Highlight covers so that they are in keeping with branding using a graphic design tool such as Canva (https://www.canva.com/).
Reels
Reels was launched in November 2020 and is for short 15, 30 or 60-second videos. These can be shared on your feed and feature in a separate Reels section. You can, of course, also post longer form video to your feed but Reels are a great way to reach a new audience as they also appear in the explore section and in search results. As with posts, it is important to add a description and relevant hashtags to help with visibility. It's also a good idea to create covers for your Reels so it's easy for people coming to your Reels section to clearly see what each video is about.
You could use Reels to show behind the scenes content, share tutorials and tips, introduce yourself to your audience, showcase your product range, answer FAQs and lots more!
Guides
Instagram Guides were launched at the end of 2020 and are a way of curating content on different themes, a bit like a blog post. You can create a Guide on Places, Products or Posts. If you create a Guide using Posts, you can choose your own posts or posts you have saved. Each Guide has a title and you have the option to include some text about each post. Think about what information is helpful to your target audience and create Guides on these topics.
Live
Instagram Live is a great way to interact with your audience in real time. You could use live video to answer questions, share 'how to' tutorials and tips, and you can invite another account to join you on the live for an interview. Make sure you announce beforehand when you will be going live. The Countdown sticker in Instagram Stories is great for raising awareness of a live event (and people will be given the option to get a reminder notification prior to you going live).
Instagram Shopping
If you run an eCommerce business then you should definitely set up Instagram Shopping. This allows you to tag your products in posts so when people tap on 'View products' on the post it shows the description and price, and they can click through to view the product on your website. To set up Instagram Shopping you need to have a Facebook Shop, an Instagram business account, and a connected Instagram account and Facebook page. You then need to follow a series of steps to set up Instagram Shopping, see this article for more: https://business.instagram.com/shopping/setup.
Instagram is so much more than just posting photos. Why not try some of these features to increase engagement with your current audience and help to reach a new audience.
Leave your Instagram comments and questions below. If you're looking for help with Instagram for business get in touch!