Social Media Tips: Using Visuals
In my previous post on how Camera Obscura effectively convey the personality behind the brand in their social media, I touched on the importance of using visuals in social media.  We are visual beings, after all, and images are now key to social media marketing.  One business that I think has a very strong visual presence is The Gin Bothy, an Angus based company producing premium gin using traditional methods.  Looking at their Twitter, Instagram and Facebook pages you can immediately see that this is a business that understands the importance of images.  It is a joy to look through their Instagram feed – the photographs of their gin bottles set against different backdrops and with the various ingredients are eye-catching and creative.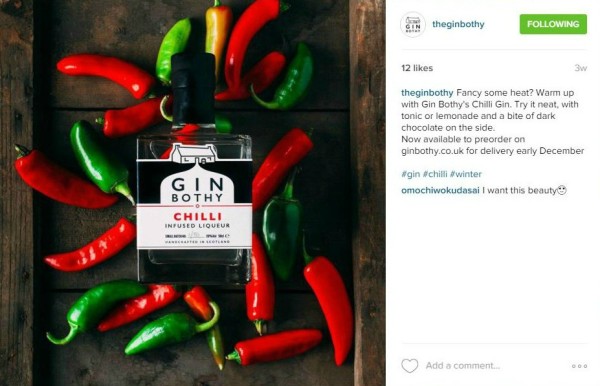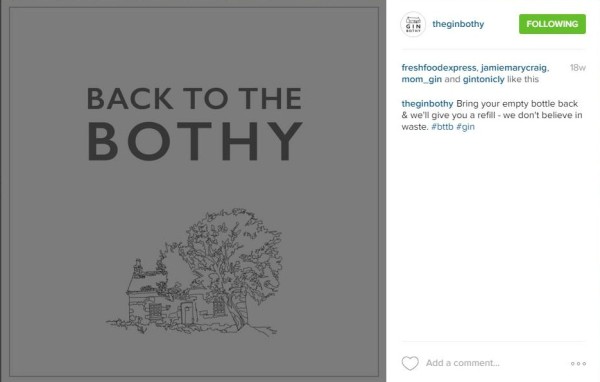 The Gin Bothy uses beautiful, professional images consistently across their social media channels; simple, quality images with the same overlaid font.  The images are striking and all tied together with the same branding, whether they are posting about new stockists and products, drink ideas or even asking people to return empty bottles.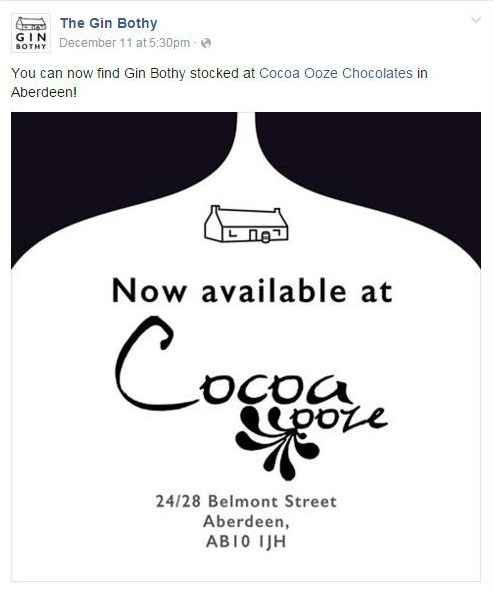 At the moment I love the festive posts, with Christmas and winter warmer drink ideas (who is now thinking about adding some studded orange to their Christmas tipple?).  I feel festive just looking at this image.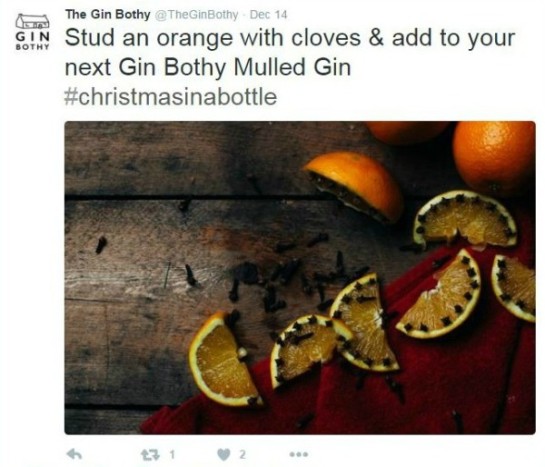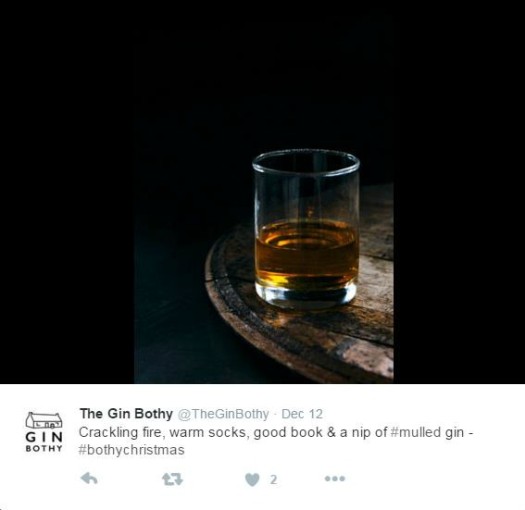 Posts that share ideas and useful information are more likely to engage your fans and followers – people are always looking for inspiration and ideas to try at home.  I for one love this idea for adding mint to ice cubes and will keep following The Gin Bothy for more recipe ideas.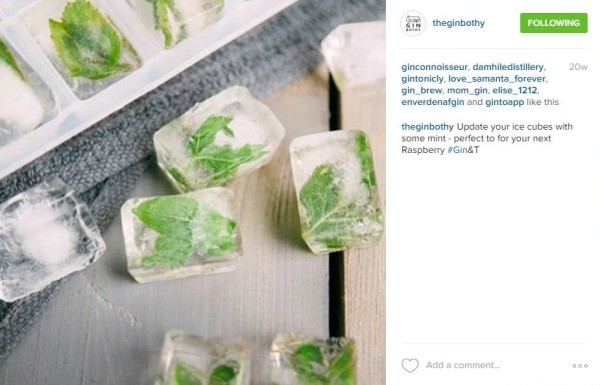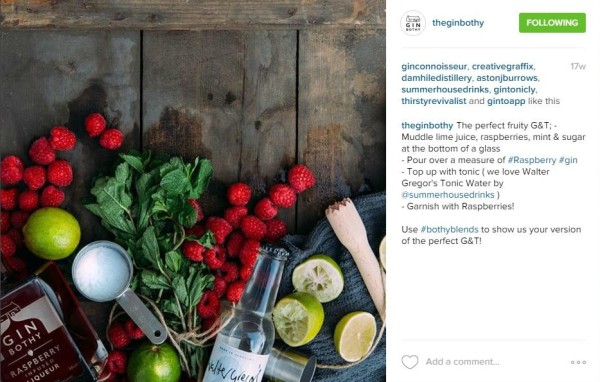 I also like their use of hashtags, such as #bothymadness for when they had problems with their website, #bothyontheroad when they are attending events and #bothyblends when they are sharing recipe ideas (they also encourage their followers to use this hashtag when posting pics of their gin and tonics).  Recently their tweets and Instagram posts also make use of Christmas hashtags such as #christmasinabottle and #mulledgin.
If you are wondering where to start with using visuals in social media, Canva and Picmonkey are popular sites for editing images, and I have recently discovered Death to Stock and Pixabay for free images.  As Sian has noted in her recent blog post, creating bold and engaging visuals is vital for social media marketing in 2016 and images can help your audience to find out what kind of business you are.  If an image speaks a thousand words, the professional, quality visual content that The Gin Bothy use consistently across their social media tells me that quality is exactly what you can expect from this business.